Industry-Leading Managed IT Services
Let our Little Rock team bring you top-notch IT services to keep your business protected 24/7.
What are Managed IT Services?
Managed IT services means having a team that monitors and maintains your company's IT systems so you don't have to. Whether it's keeping your computers protected against viruses or giving your customers a strong WiFi, these services only become more critical by the day as hackers get smarter, viruses get harder to detect, and hardware and software get more expensive to maintain.
But when you let us take over, you get to focus more on running your business and less on keeping your tech reliable and well defended. That's what we do for businesses across Central Arkansas, and that's what we want to do for you 24/7.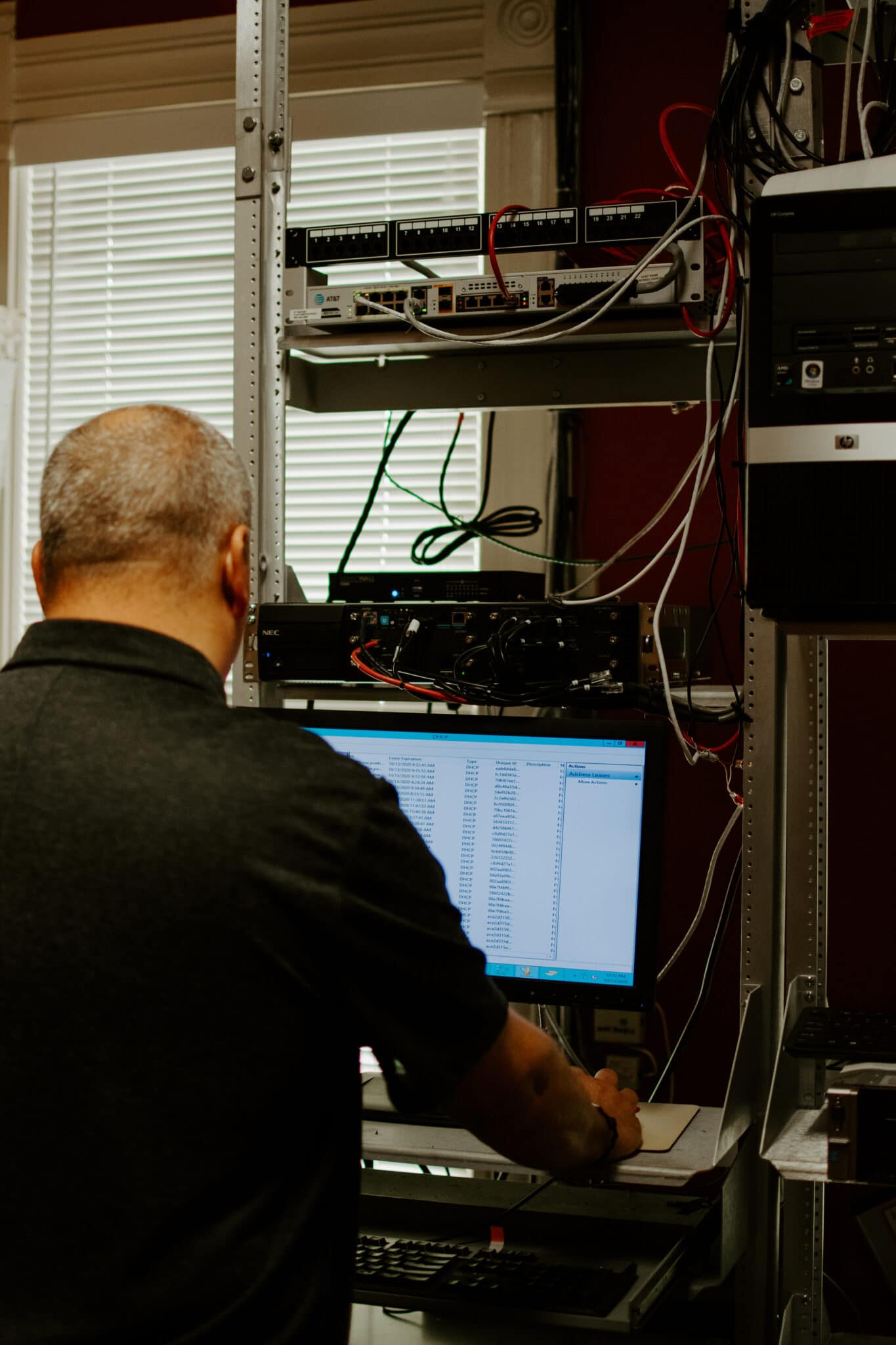 With us, you get a complete bundle of IT care. This includes security, consulting, mobile, and backup solutions. It's everything you need in a strong, reliable IT service provider that supports your business no matter how much you scale.
Say goodbye to downtimes.
Along with being costly, downtime slows your business to a halt. That means money, employee trust, and customer satisfaction all go down the drain. But when you hand your IT over to us, you don't have to worry about any of that, because we bring quick solutions to potentially devastating problems for your business.
Say hello to improved efficiency.
Our managed IT services keep your system reliable, your budget predictable, and your customers and employees happy. 24/7 support for your IT maintenance, monitoring, and altering gives you peace of mind and the most efficiency at every turn no matter your company size.
KEEP YOUR BUSINESS UP & RUNNING FOR GOOD
You need stability, security, reliable uptime, and unlimited support — and we'll do it all for an affordable monthly fee. Submit your info today to get started.